The importance of Social Media in modern compliance management
Stockpulse

offers a unique feature to ameliorate your compliance
We provide inimitable decision support for you with Emotional Data Intelligence that collects, filters, matches, scores, and augments unstructured data and converting it into viable information. Whether it is illegal money flows, non-compliant stock transactions, or any other wrongful activities,
Emotional Data Intelligence is an indispensable tool to enhance your compliance. Stockpulse is the missing tool to complete your compliance management and assists your signaling system with alternative data from Social Media squawk. We support surveillance systems at NASDAQ and Deutsche Börse AG.
Access valuable datasets to make your regulatory surveillance and compliance tasks more transparent. Containing spam filters, message ranking and value scores.
Benefits
Large historical datasets

Customized selection in real-time

50 million diversified sources

Structured, seamless integrated interface
Providing key events and metadata and dashboard buzzer chart presentation. Our dashboard permits you an in-depth real time insight.
Benefits
Multiple languages in Chinese, English and German

Real-time Buzz of securities

Key events and user alerts

Customized datasets available
Social Media meets

Emotional Data Intelligence
Three billion Daily Active Users (DAU) in social media help you to adhere and guide the rules. Incorporating real time Social Media feeds into surveillance systems enhances the company's ability to monitor potential market abuse. An integrated alert system observes the social media influencer's network and assists in compliance management.
Knowing Your Customer
Stockpulse is your perfect partner to avoid expensive investigation and scrutiny, support law enforcement, and improve compliance. Due diligence is key for the prudent entrepreneur, investor, and manager to guarantee future success for your business. We help you in the most cost-efficient and comfortable way to ensure you reach your definite goals and comply.
About Stockpulse
We are a German-based data analytics company, setting new levels in quantitative data processing using Emotional Data Intelligence. The main issue has been to improve and support data-driven decision making for a broad range of market participants by analyzing and deploying alternative data from social media. Stockpulse provides unique information to compliance management: The emotional value of data intelligence.
We cooperate with leading stock exchanges in

Europe

and the

United States

to deliver insights based on trading surveillance.
How does Social Media influence Financial Markets? Nasdaq is deploying Emotional Data Intelligence by Stockpulse to find out
Stefan Nann is co-founder and CEO of data analytics company Stockpulse, a data analytics company specializing in mining Emotional Data Intelligence. "Facts only account for 10% of the reactions on the stock market; everything else is psychology." André Kostolany, a stock market investor who made most of …
Trading Surveillance Office (TSO) of the Frankfurt Stock Exchange and Eurex Germany relies on data from Stockpulse for Social Media monitoring
Emotional Data Intelligence increasingly important for the stock market and regulatory environment. First trading surveillance office worldwide with access to Stockpulse data services Both parties agree on long-term cooperation and expansion of the process chain. The Trading Surveillance Office (TSO) of the Frankfurt Stock Exchange and Eurex Germany has …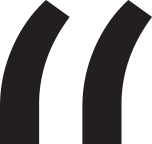 "Social Media monitoring is a key task for regulatory surveillance of stock trading today, especially when it comes to recognizing fake news and users with manipulative intentions. With Stockpulse we have a strong and innovative partner who supports us reliably in this task already for years."
Andreas Mitschke, Head of Trading Surveillance Office Frankfurt Stock Exchange and Eurex Deutschland (TSO)